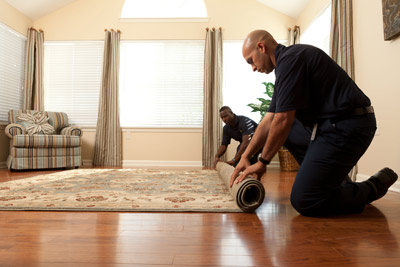 Like any other walkway that is heavily trafficked, hard-surfaced floors can dull and become dirty over time. Wood, tile, or even stone can become faded and lose its natural colors and characteristics with heavy use. To keep your office or home looking its best, get your hard floors professionally cleaned and polished for a brilliant shine. ServiceMaster Professional Cleaning has developed special methods for treating your hard flooring, including delicate materials. With over 25 years in the business, our team has the expertise to provide a thorough cleaning, restorative treatment, and careful care for marble, vinyl, ceramic, quarry tile, wood, and other floor surfaces. Let us make your floors shine and extend their longevity.
The ServiceMaster Professional Cleaning exclusive hard surface floor care includes:
Fast and efficient cleaning
Superior clean and shine
Reduced wear on flooring surfaces
We inspect your hard flooring to determine the best tools for cleaning then conduct a careful, detailed cleaning. Our team will remove stains and scrub the dirt and other materials from the floors and the baseboards surrounding your hard flooring. Once your floors are thoroughly cleaned, we walk through with you to ensure your satisfaction. Count on ServiceMaster Professional Cleaning for floors that gleam and make your home look pristine.